We are based out of the beautiful city of Dover, TN, right near Kentucky Lake and Lake Barkley as well as the Land Between the Lakes and the Paris Landing areas. We are also a short drive from the bustling city of Clarksville near Ft Campbell. We take great pleasure in inviting you to browse through our website! This site is designed to provide an overview of our dental office and the comprehensive dental treatments offered here. Our dentist, Derek Renfroe DMD, FICOI, FAGD, and his team are committed to providing the highest quality dental care possible in order to improve the health of each and every patient. Dr Renfroe and our expert dental team has worked very hard to master the art and science of dental medicine by staying current in dental technology as well as practicing evidence-based dentistry. Every patient is special to us and we approach every problem differently. Our focus on patient care as well as the overall patient experience sets us apart from all the rest. We believe if you have a high quality outcome as well as a pleasant experience combined with excellent customer service, you'll come back and you'll bring your friends and family, too!
Feel free to browse through our website and find out more about our dental philosophy as well as our comprehensive list of dental treatments. We have patient education videos and articles on procedures performed at our office. Visit the gallery and you may find some of the cases we have successfully treated. Perhaps you'll be our next success story!
General Dentistry
Cosmetic Dentistry
Implants
IV Sedation
Root Canals
Extractions
Crowns
Nitrous Oxide
Veneers
Bridges
White Fillings (Amalgam/Mercury Free)
Cleanings
Wisdom Teeth Removal
Children's Dentistry
Whitening
Emergency Care
Dentures
Partials
Oral Cancer Screenings
Retainers (Post-Ortho)
Occlusal Guards
Family Dentistry
Welcome Dr. Derek Renfroe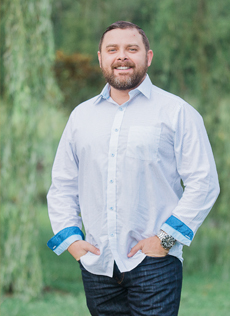 Dr. Derek Renfroe graduated from the University of Louisville School of Dentistry in May of 2006. While there, he earned a stellar reputation among his classmates and faculty for his high quality dental work. In dental school he earned the International Congress of Oral Implantologists' Pre-Doctoral Achievement Award for his work in implant dentistry. His caring demeanor and personal attention to detail for every patient set him apart from the very beginning.
Following graduation from dental school, Dr. Derek Renfroe spent 2006-2009 serving as an Active Duty dentist in the US Army at Ft. Benning, GA and completed Airborne school while stationed there. Read More